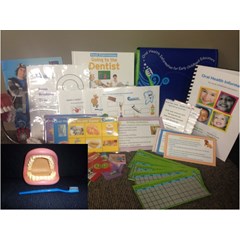 Oral Health Kit + Jumbo Teeth Model (3)
Information and resources to help educators to include oral health education into their programmes.
Kit includes:
Jumbo sized teeth and toothbrush for demonstrating how to brush teeth.
Oral Health information booklet.
Story book re first dentist visit.
Activity sheets
Activity ideas
Oral Health Game
Assorted posters and pamphlets which you can keep
Plastic box
Ideal for Early Childhood and Junior Primary School.
R013464 Oral Health
You must be logged in to book this resource
---